Jobs Management & Posting
Simultaneously publish vacancies from a Single User Interface to Careers page, Intranet, subscribed Job boards, social media and to the agencies you work with all at once. No need to post individually.
Add tailored application forms, pre-screening, automate 3rd psychometric assessments, auto acknowledge, auto-fail and set criteria for building your talent pool.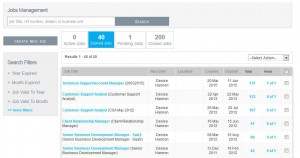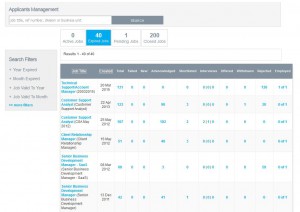 Applicant Management
Track, progress & correspond with applicants online creating a log for each applicant. Pre-screen and rank applicants if necessary whether they are internal, external or a referral. Forward applicants to hiring managers. Copy applicants to other suitable roles.
Process candidates efficiently with personalised messages.
Customisable Online Application Forms
Ask candidates to answer specific questions relevant to your roles. Rank and score applicants based on responses. You can also automatically screen out unqualified candidates. Job Specific Application Forms create role specific questions for each job to identify the most suited applicants for the job. Tailor application forms to suit internal, external or referral applications.
Check out a short video demonstration below!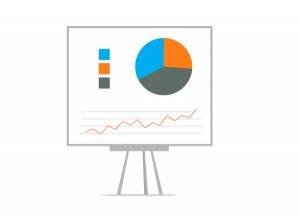 Reporting & Analysis
Use standard reports to learn everything you can from your data Schedule reports to run automatically Custom/bespoke reports can be developed.
Optional Functionality
Choose functionality to suit your work flow requirements: Killer questions, requisition approval for posting jobs, applicant registration, equality monitoring, and psychometric test integration. Bespoke functionality can be discussed with our developer – we like to keep them busy!
Automate many of the repetitive manual tasks within the hiring process. Empower the HR team with greater visibility over jobs and applications.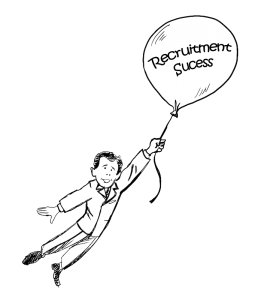 Account Management
All clients enjoy the benefit of working with an experienced account manager who will continue to offer advice and support throughout. This allows clients to obtain the best return on investment and keep up to date with recruitment best practices
Bespoke Training
Our dedicated trainers offer clients the opportunity to tailor training to meet their specific requirements. Training can be onsite or online and includes training materials.
Standard or Advanced System Training
Or check out our Online Tutorials for a demonstration of recent product updates.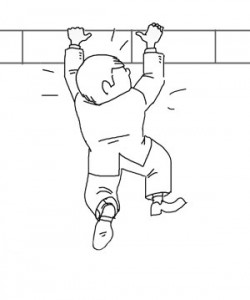 Support – HelpDesk
Candidate Manager prides itself on the high level of support it offers its clients. Our dedicated helpdesk team follows strict procedures to ensure that all support calls and emails are dealt with in a quick and efficient manner.
For more information – click here.